Drizzle Vase Small - Peach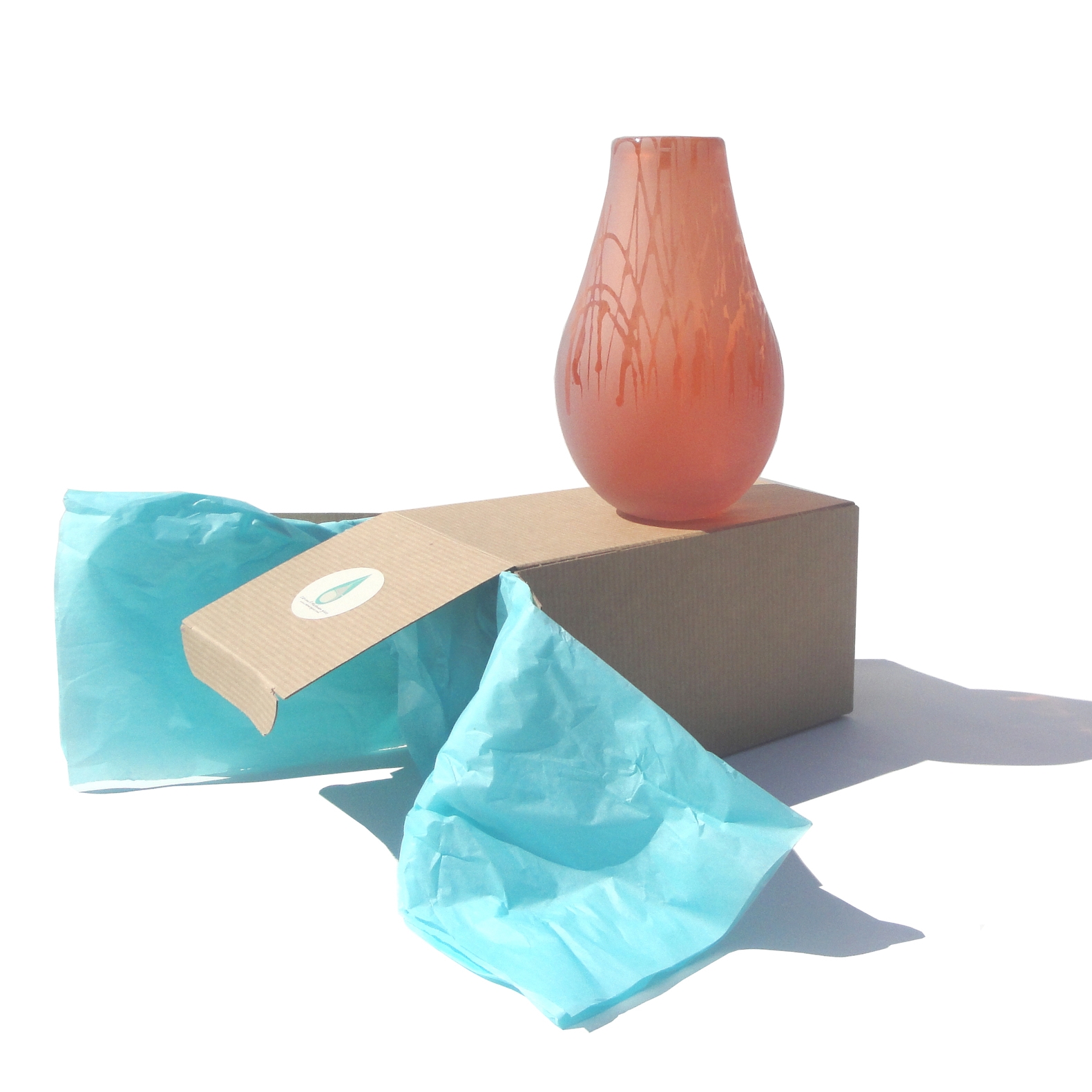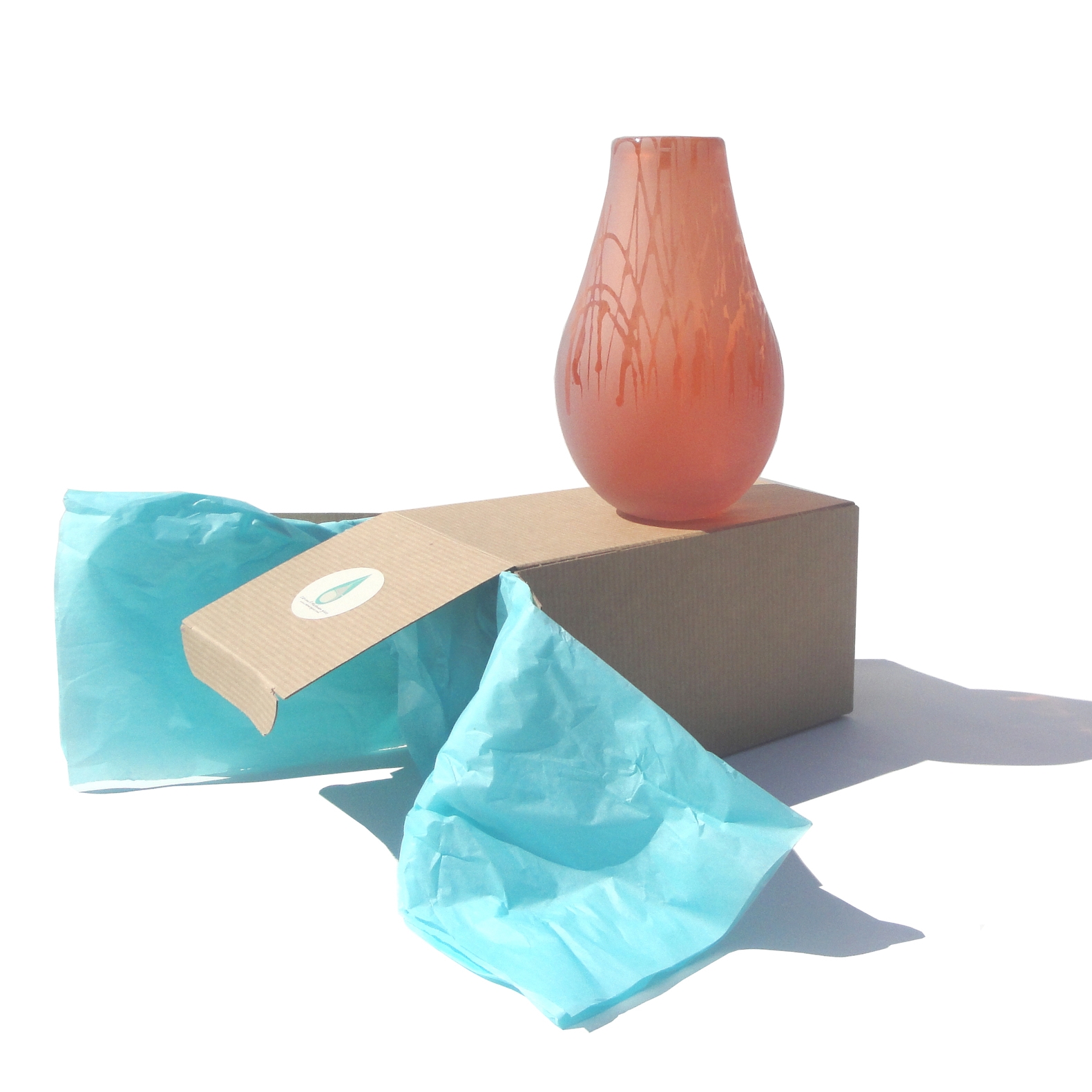 sold out
Drizzle Vase Small - Peach
A series of blown glass flower vases, which celebrate colour, pattern and simplicity. Each vase is handblown using different transparent colour. The finished vase is then decorated in a frosted pattern, which I achieve using a sandblaster.
This one is in a Peach colour. Each one is handcrafted so may vary from the one photographed.
These pieces are beautiful on their own, or in groups.
Size of small Drizzle Vase: Approx 16cm tall